Today is the WarEagle BEST Hub's middle/high school robotics competition!
We are at Wetumpka High School in Wetumpka, AL and we have 16 middle and high schools here pitting their robot design against each other in this local competition of the Bugs! BEST game!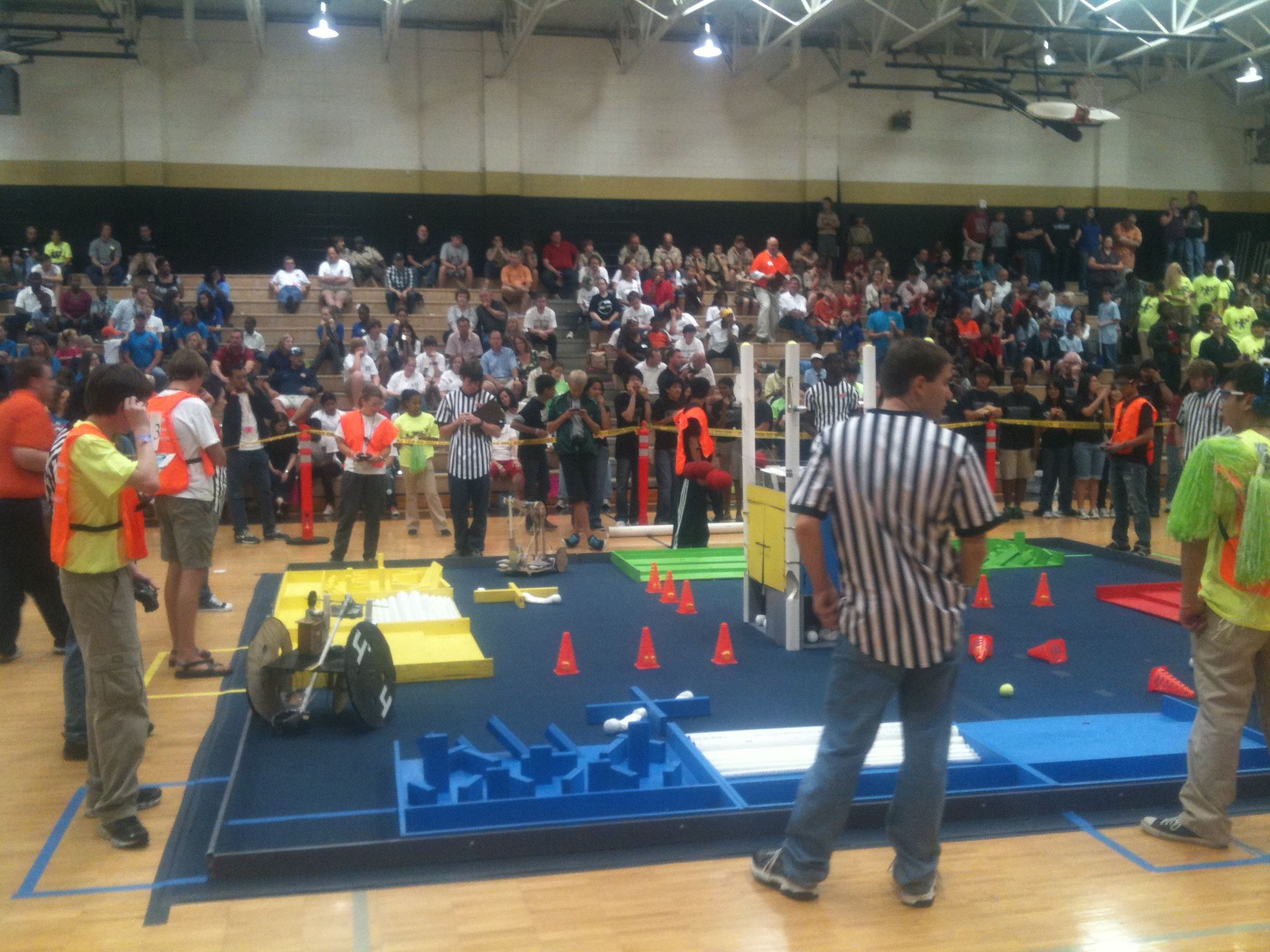 You can find details on the game this year here.
You can follow the scores with your iPhone, Android, or on the Web!